TRANS ORAL ROBOTIC SURGERY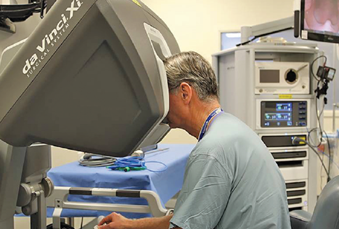 Trans Oral Robotic Surgery for select cancers of the tonsil and tongue base has been available at St George Private Hospital since 2017.
This is a minimally invasive surgical technique, which allows surgical removal of the cancer through the mouth without the need to make surgical incisions on the lips, chin and jaw.
Patients undertaking this type of surgery spend less time in hospital after surgery, have better mouth and swallowing function, and are more quickly able to resume normal activities such as socialising , sports and work.
Patients in the St George and Sutherland Shires now no longer need to travel away from family and support in order to get treatment.
Please contact Dr Farrell's rooms for further details.