Areas of Interest
Head and Neck Surgery
Dr Farrell has been a member of the St George Multidisciplinary Head and Neck Cancer Clinic since 1997. This is a weekly clinic attended by dedicated medical specialists and allied health and nursing staff committed to the very best comprehensive treatment of patients with head and neck cancer in a caring and supportive environment.
All patients are reviewed by head and neck surgeons, reconstructive surgeons, radiation oncology, oncology, dental, radiology, and pathology specialists, specialised speech therapy, head and neck nursing, social work and nutritional therapy. There is a close association with palliative care and pain management.
Trans Oral Robotic Surgery
Trans Oral Robotic Surgery (TORS) is available to patients with select tumours of the tongue, tonsil and throat. TORS has the advantage of enhanced manoeuvrability, expanded visualisation and greater access for tumours of the back of the mouth and throat without needing extensive open surgery of the face and jaw. This means shorter hospital stays, and less problems with swallowing and talking after surgery. This in turn allows less time off work and quicker return to normal activities.
Dr Farrell spent an intensive learning period training locally with the robot, before travelling to America for further training on a 1:1 basis with world renowned robotic surgeon Professor J. Scott Magnuson, in order to gain his accreditation. For more information please contact the rooms.
General Paediatric and Adult Ear Nose and Throat Surgery
Dr Farrell has been caring for patients for over 20 years treating both children and adults for ear, nose and sinus, tonsil, snoring, voice and throat disorders.
The St George Private Hospital rooms have qualified audiology assessment and speech therapy available. Operating theatres, surgical wards with intensive care and cardiac services as well as comprehensive radiology and pathology services are all available within the same building.
The Miranda rooms are close to both Sutherland Hospital and Kareena Private Hospital allowing easier access to those patients in the Sutherland Shire area. Parking is available on-site.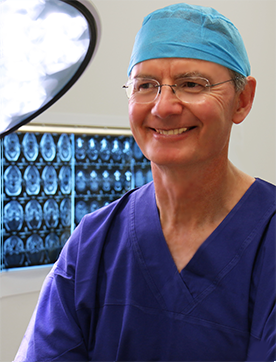 Dr. Michael Farrell
MBBS, MS, FRACS
Head and Neck Surgeon
Trans Oral Robotic Surgery
Ear Nose and Throat Surgery
Contact
For all appointments &
correspondence
T:(02) 9553 1281
F:(02) 9553 1269
ENQUIRE ONLINE