Dr Farrell is an Australian Fellowship trained ENT Head and Neck Surgeon since 1995. After 2 years of further head and neck surgical fellowship training in America he began practice at St George Hospital as a consultant ENT Head and Neck Surgeon in 1997 serving the St George and Sutherland Shires.
He is Head of Department of ENT Head and Neck Surgery at both St George and Sutherland Hospitals which provide advanced fellowship training for ENT Registrars.
He graduated with a Master of Surgery from Sydney University in 2018.
His special interests include head and neck surgery involving cancers of the skin, nose, mouth, tongue, throat and neck, as well as surgical diseases of the salivary glands, parotid, thyroid and parathyroid. As part of this interest in the treatment of head and neck cancer, he is the first surgeon to be accredited for Trans Oral Robotic Surgery at St George Private Hospital and was the first surgeon to successfully treat a patient with this technique at St George.
His surgical practise treats all paediatric and adult ENT patients including those requiring nose and sinus surgery, tonsil and tongue base surgery, laryngeal and voice disorders as well as inflammatory ear disease.
Dr Farrell is continually inspired by the patients he treats and the dedicated medical colleagues with whom he works. His aim is to provide the highest quality, patient focussed surgical care available in an ethically correct and compassionate manner.
Dr Farrell has rooms at St George Private Hospital and at Miranda – right opposite Sutherland Hospital.
He is a Visiting Surgeon at The St George Hospital, St George Private Hospital, Sutherland Hospital and Kareena Private Hospital.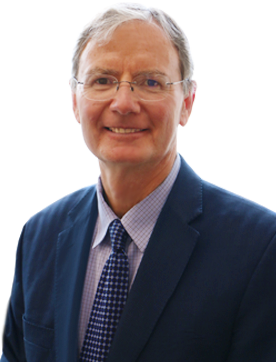 NEWS & UPDATES
Dr Michael Farrell writes and publishes regularly: More Articles